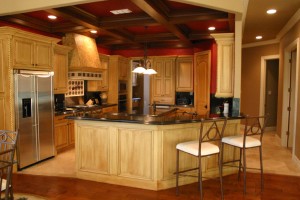 When you think of homes in the heart of Texas, you often think of rustic-country inspired homes. Many homes that were built recently have lost some of this country-inspired feel. Don't worry, you can bring that pop of the West into your home with some functional and valuable renovations to your home. Make your Tyler, Texas home renovation bring Western inspiration and feel into your home with these great renovation ideas that can be completed by Homes By Wade!
Natural Colored Kitchen Cabinets
Many country-western inspired homes include kitchens and kitchen cabinets that have a large amount of natural wood tones. In years past, settlers and cowboys alike have little access to paint colors and natural tones could be found throughout the home. If your cabinets are in need of a renovation, consider installing new oak or walnut toned cabinets that will bring a warmth into the room. Paint the kitchen a neutral color and bring bright colors in with your kitchen utensils, plates, and towels!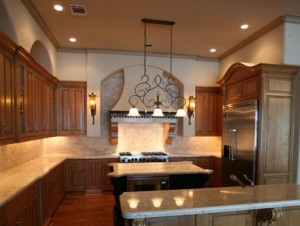 Install a Claw-Foot Tub
Many older homes are adorned with claw-foot tubs that are spacious and act as the centerpiece of the room. Bring a pop of the past into the bathroom by installing one of these beautiful pieces. Add some patterned tile into the room to create angles in the room and finish with ornate fixtures to increase the yesteryear feel.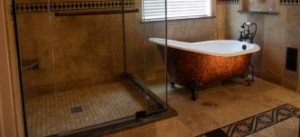 Update Your Fireplace
Have an old and dilapidated fireplace in your home? Get a chimney sweep review and clean your chimney and then renovate the face of the fireplace! Many Texas homes are adorned with stone fireplaces. If your fireplace is brick or metal, you can easily add stone to the front of the fireplace to give you the feel you want. Add a wooden mantle to give your home the rustic, cabin feel as well as create a new space to place your favorite decor.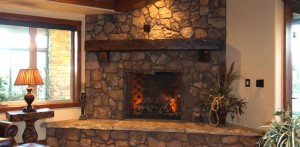 Create An Outdoor Space
Does your home catch some Texas plain breezes? Add a screened in porch to your home to enjoy the nice days! Screened in porches offer additional living space for your family to relax, dine, and enjoy the outdoors without bugs or rain. Add a natural look to your porch by sealing the wood to show its wood color and add some nice rocking chairs!
Are you inspired to start your Tyler home renovation? Homes By Wade is the leader in the East Texas area in home construction and home renovation. Learn more today!