<a href="http://homesbywade.com/wordpress/wp-content/uploads/2015/07/roundFin viagra dosis.jpg" rel="attachment wp-att-344″>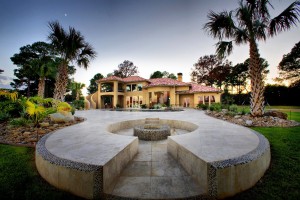 Building your forever home can be quite 愛人だけど茂木 the exciting time for a family. You are finally able to pick and choose the home, interior, and location that fits your family's needs. But do you choose a community in home or a home on private land that you can build with a custom design? Choosing to put the time and resources into custom residential construction can reap benefits for your family for decades to come. Here are some of the great benefits of choosing custom residential construction!
Choose the Extras You Want
You've waited years to finally have your perfect home, don't let a community contractor tell you what you can and cannot have in your home! Choosing a custom home build means that you are the deciding factor in any extra amenities added into the home. Do you desire stainless steel appliances, gas stoves, and tile throughout the home? Not a problem! Many community builds set restrictions within the home designs that may leaving you wishing you had more freedom of choice. Enjoy your home the way you want!
Add Energy Efficient Products
The Texas climate can be a brutal one, with swings of extreme highs and lows throughout the year. One way to help combat high electrical bill costs is to add energy efficient products in your home. Increasing energy efficiency can not only reduce your utility costs, but many of these products are proven to last years longer than standard products. This will bring comfort to your home, mind, and wallet for years to come.
Add Outdoor Area
Many community builds are put on small pieces of property that leaves little area to create outdoor retreats. Choosing a custom build on a privately owned property means that you can choose the perfect location for the home that enables you to stretch your arms a bit and create the perfect outdoor sanctuary with a pool, bbq, barn, and more. This also gives you the option to add additional rooms or space onto your home in the future if you need more space. This is a very unlikely option for those in a community build.
Create You
Your home is a reflection of your family and their lifestyle; don't feel constrained by communities and home restrictions. Choose to create the ideal living area for you and your family by building a custom home residential construction that will bring you enjoyment and ease for years to come.

Ready to start construction on your home? Homes By Wade is the leader in residential construction and home renovation in the East Texas area. Learn more today!